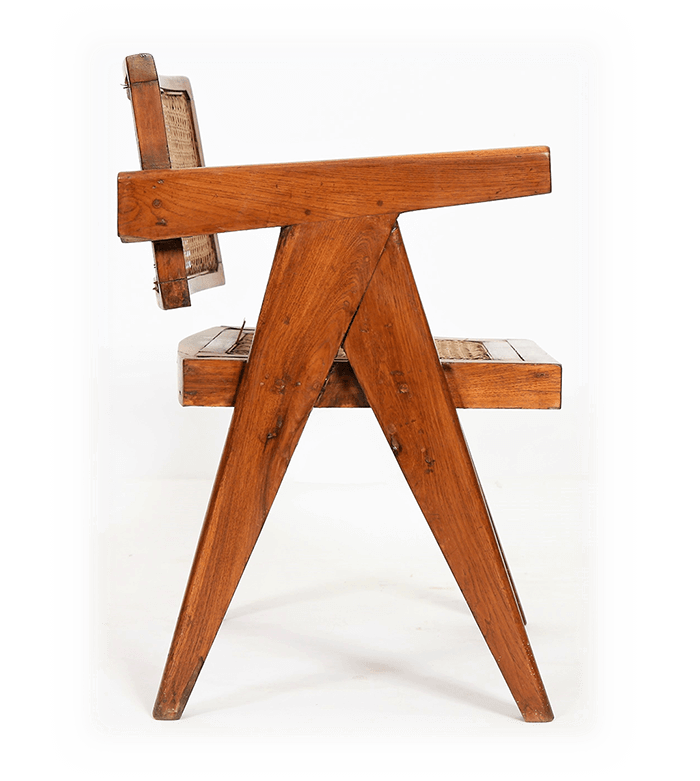 Mr Adrien Denoyelle
ANTIQUE DEALER
AND EXPERT
Adrien DENOYELLE is specialist about Antique Furniture, rares objets, paintings, and bronzes from 17th, 18th, and 19th century. Regularly working alongside some of the world's leading interior designers, we can offer you and your clients a vast choice of the finest antique furniture and rare and unusual decorative objects. He is working with relationship in Luxembourg, Belgium, UK, USA, Germany and France.
Adrien DENOYELLE is specialist for Pierre Jeanneret and Le Corbusier chairs and furniture from
1951 – 1966 from Chandigarh-India.

You are most welcome to discuss your requirements in person, or please contact us by email or by telephone.

---
Looking forward to working with you !
Description of the chair presented :
Pierre Jeanneret (1896-1967)
OFFICE CANE ELEGENT CHAIR circa 1955.
Contact us
---